Services include: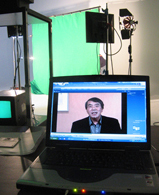 Complete Video Production
Corporate and Commercial Scriptwriting
Articles

Making the DR Decision
Got a great product? Are you considering Direct Response as your main selling channel. Read on for some good advice.

My Adventures in The Land of SEO
Getting number one rankings on the Internet can be a full time pursuit. Here's how I did it by following a few simple rules..

I offer a full range of multimedia production services. Please contact me now to discuss your needs.